The Pentacon Six System
by TRA
The History of the Pentacon Six
Reflex Korelle II
Date: 1938 -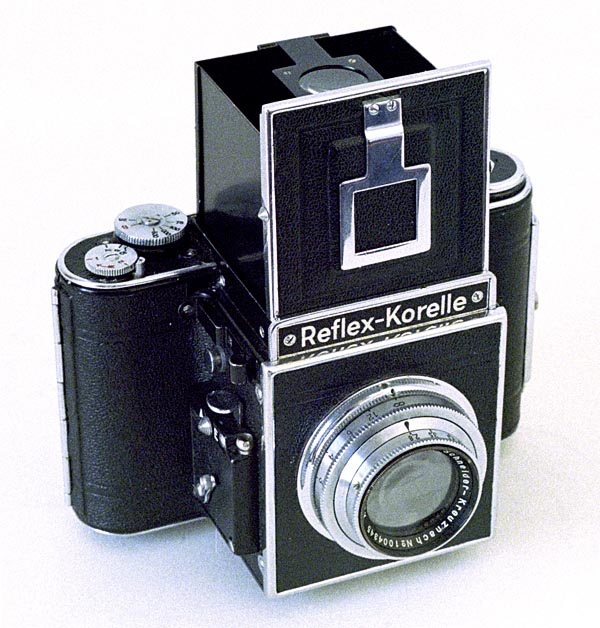 [C418_3A.jpg]
Features

From 1938 onwards, the Reflex Korelle provided in its model IIA a second slow-speed shutter dial which gave additionally ½, 1/5, 1/10, 1 sec and 2 secs, as well as adding delayed action, a built-in magnifier, a slide-up frame finder and an "automatic" frame counter. (See "The Korelle Guide" p 13.)


[C151_12.jpg]
The Reflex Korelle I and the Noviflex.
The front wire frame folds up on the Noviflex, and slides up on the Reflex Korelle,
but the similarities are obvious.


Advertisement from the British Journal Almanac, 1939
Click on the image to see a larger version.
To go to the Bibliography, click here.
To go on to the next section, click below.
09 The Reflex Korelle III
To go to the beginning of the history section, click here.
To go to introduction to the cameras, click here.
To choose other options, click below.
Home
© TRA August 2010