The Pentacon Six System
by TRA
The Lenses
An exceptionally wide range of lenses is available in the Pentacon Six mount. This image shows examples of many of them.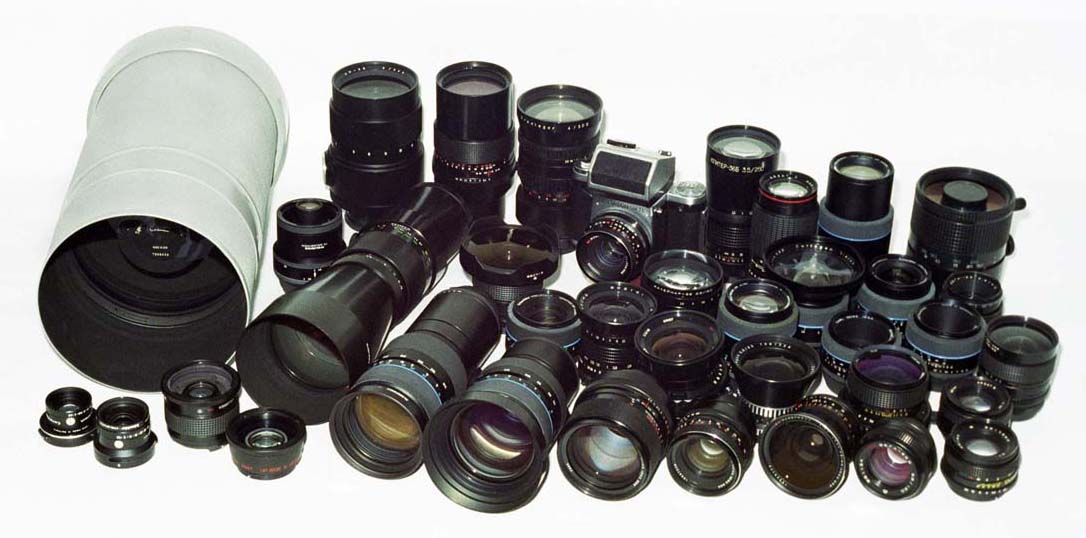 [C374-30: Pentacon Six mount lenses from Carl Zeiss Jena, Meyer-Optik Görlitz/Pentacon, Arsenal, Joseph Schneider Kreuznach and Hartblei]
Introduction
The Lens Tests
This section covers mostly lenses from Carl Zeiss Jena, Meyer-Optik (Pentacon), Schneider-Kreuznach and the former Soviet Union.
Click on the focal length that interests you to be taken straight to that section, or start with the Introduction and then click on the link at the end of each section to be taken to the beginning of the next one, without missing out anything from this section.
You can find information on lenses from other manufacturers, including links to some other lens tests, via the Lens Data page, here.


© TRA January 2002, latest revision: March 2022